Eyeliner Vegan: the Best Available in Italy
Who love make their own beauty products Vegan directly at home and natural products, knows how difficult it create a lasting eyeliner and gloss black. For this reason, when it comes to eyeliner must choose the quality vegan products that are ready for use. Even now, in fact, several vegan eyeliner brands are available in Italy who is online can be found on the market and in cosmetic stores.
The Vegan eyeliner will allow you to complete your look for day or evening in a completely natural way, without harmful ingredients to your skin,the environment or the animals.
The best eyeliner vegan: what are they?
Now we want to advise you which are the best vegan eyeliner for sale in Italy. Let's find out what are:
Perversion Waterproof fine-point pen eye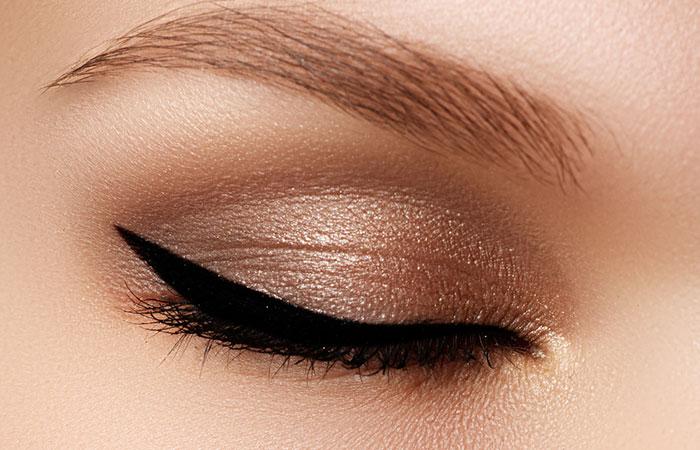 The Perversion of Urban Decay Waterproof eyeliner is one of the best ingredients with totally Vegan. This fact is in a liquid version with stretch in the pen, which allows to deal with extreme simplicity a line that follows the best shape of the eye. This eyeliner is shiny black and has a waterproof formula that makes it resistant to water and sweat. This product is available on the Urban Decay website at the price of 21,00 euro.
Avril Eyeliner Noir
The Avril Noir Eyeliner is an excellent product vegan, this is presented in a convenient and practical packaging which provides for the tube of color accompanied by a brush with the thin tip. This eyeliner is very pigmented in order to give greater strength to the eye, also all its ingredients are natural or from organic farming.The texture dell'eyeliner is liquid and its formulation does not allow the formation of lumps. The price dell'Avril Eyeliner Noir is 7.00 euro.
Ink Me Eyeliner:Cosmetics Snow
Eyeliner Vegan Snow Cosmetics has a matte texture for those who want an eyeliner tract stronger with matte effect. Ink me, it is a line of eyeliner inspired by Ancient Egypt,giving the same effect charcoal that was used at the time. This eyeliner does not have among its ingredients: silicones, parabens or petrolatum. In addition this product is completely made in Italy. The price of Ink Me Eyeliner Snow Cosmetics is 10,90 euro.
Lepo Eyeliner:Vegan Ok
Eyeliner The Lepo with Ok Vegan certification, comes with more brush dispenser with felt tip for exact application of color on the eyelid. Its natural ingredients are minerals and are also tested for those who are allergic to nickel. The Lepo Eyeliner is available in different colors,so by the brilliant black to brown to gray up to the most fun colors like blue, purple etc … The Eyeliner Vegan Lepo cost 10,90 euro.
The eyeliner that we will offer are among the best available in Italy, but there are many other brands that now offer the high quality eyeliner with eco-bio products and vegans, without a trace of animal ingredients.