Facial Mask with Dead Sea salts: Skin Benefits
A vegan and cruelty free mask with Dead Sea salts is good for the skin, thanks to a lot of these salts beneficial properties. The Dead Sea salts are very famous for their healing properties and the feeling of well-being that infuse the moment they are working. The Dead Sea salts are very special because, thanks to their simple natural essence can be used to exfoliate every part of the body including the skin.
The usually facial skin is very delicate and that is why you might think that the Dead Sea salts can be too aggressive. In fact it is not, in fact, the Dead Sea salts can also be used to remove dead cells that lurk on the skin of the face.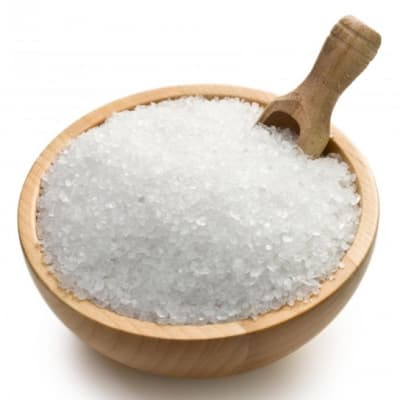 The Dead Sea salts are really rich in natural essential properties, they have the unique features thanks to the uniqueness of the sea. The Dead Sea is actually a saltwater lake, this is very ancient and has a very high salt concentration than normal lakes.
Thanks to this its unique salt concentration, this product can be used to create unique beauty products and ideal for skin care.
Dead Sea salts: what are the benefits of a form
The Dead Sea salts have different beneficial effects to enhance the status of the skin and make the very most beautiful face, clear and bright. With a mask made from these salts can firstly tone the facial skin. Especially with the passage of time, the skin tends to decay naturally due to less production of collagen and elastin. With Dead Sea Salts you can succeed instead to tone the skin and make the youngest same time.
In addition to improving skin tone, a Dead Sea mask is also able to improve microcirculation and blood circulation in the capillaries of the face. By improving the circulation can be able to make the skin bright and colorful.
The Dead Sea salts are also suitable for their anti-inflammatory and-inflammatory, in fact often this product is also used in case of redness, spots on the skin, acne and dermatitis.
One of the main actions of the face mask to the Dead Sea is certainly the exfoliant. During our days we tend naturally to accumulate dead skin cells on your face, they also tend to attract the smog and all the impurities in the air. Because of these skin it tends to take a darker color and less bright. Also, the skin over time if it accumulates impurities and dead cells are also likely to damage it and to facilitate the emergence of free radicals.
Taking a Dead Sea mask at least once a week will instead be able to stimulate cell regeneration and to eliminate the excess free radicals.