Natural and Cruelty Free Lip Balm Recipes
The lip balm is an ideal product to keep healthy and always soft lips. This it is mainly used in winter to protect lips from chapping due to cold. But many lip balm on the market contain within them ingredients tested on animals or chemical origin. In this article we want to instead offer different natural lip balm, and that you can self-produce at home. All ingredients used in the production of a natural lip balm can be bought in herbal and natural cosmetics stores.
Lip balm with lavender 
Lavender is a natural product that prevents the health of the lips and has a smell to how attractive and long-lasting. Here are the ingredients to create a lip balm with lavender:
Shea butter 2 g.

Cocoa butter 6 g.

Candelilla Wax 2 gr.

Lavender essential oil 5 drops
To prepare this natural lip balm,you can purchase all the products needed in herbal medicine after which you can start to realize the balm. The lip balm is prepared on the fire, and choose a non-stick saucepan. Take the pan and place it in a larger inside with water for cooking in a water bath. Inside the small saucepan melt the butter shea, cocoa and wax. Once you are loose, you can pour a few drops of lavender essential oil. Pour the mixture into ajar and let it harden.
Lip balm natural coconut oil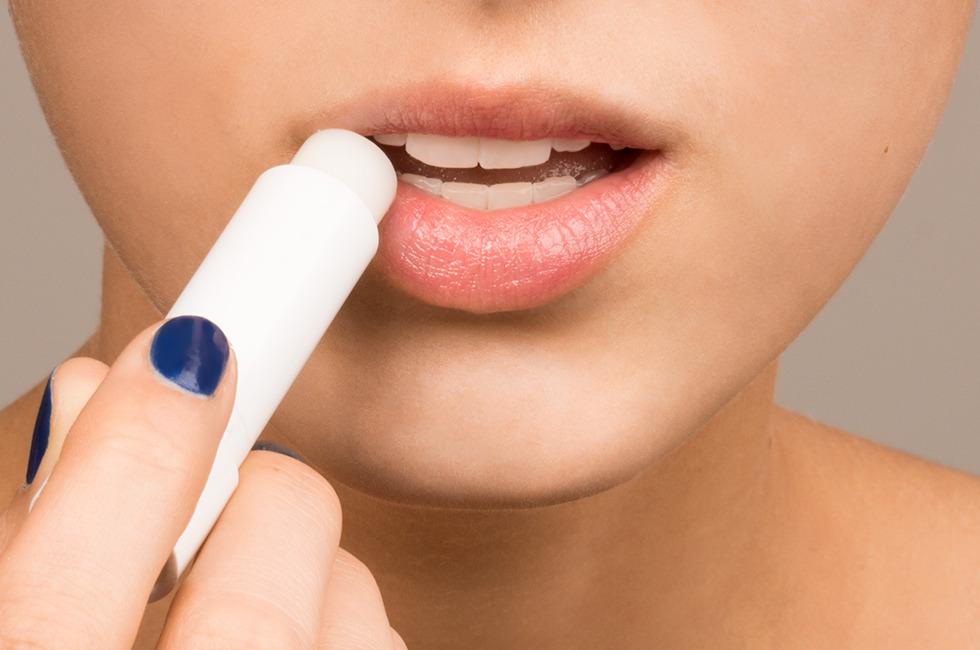 One of flavors ideal for a lip balm is coconut oil,this lends itself well to the creation of a homemade lip balm. Let's see how to prepare:
Ingredients
Cocoa butter 2 teaspoons

Coconut oil 1 tsp
This product is very simple to prepare, just take a little 'cocoa butter, soften it and work it with coconut oil. Once ready you will not have to do is place the contents into a glass container with a metal lid. This will help you to maintain long homemade lip balm, without going off.
Lip balm with sweet almond
Sweet almonds are able to feed at the bottom of the lips and them make soft and protected from the weather and the cold.
Ingredients
2 teaspoons of cocoa butter

2 teaspoons shea butter

4 drops of oil of sweet almonds
To prepare lip balm sweet almond, pour the various butters into the pan and let them dissolve slowly in a double boiler. Once you are dissolved, you can pour the oil of sweet almonds, and mix all the ingredients. Finally stir again, and then pour the liquid into a container suitable for the storage of lip balm. As I said before it is better to keep the balm in a glass jar with an aluminum lid. Finally, let cool everything and then stored in a refrigerator. Saving you will keep in the refrigerator for as long as his strength and you can also prepare some extra dose and then use it as you please.