Mask for Oily Skin: Natural and Cruelty Free
The face needs to be nurtured and cared for with perseverance, it can happen, however, that there is an excess of sebum and the skin appears shiny and rich blacks and pimples, or even worse acne . To cleanse the skin and make it more beautiful and bright and eliminate the sebum excess and flows, you should always use a mask for oily skin.
A mask for oily skin is a perfect sebum-regulator, in this way, you will eliminate the oily component and the blacks spots on the skin. The mask for oily skin also, deeply nourishes your face with vitamins and essential amino acids. In fact, often the skin when it shows fat, is not well nourished, or you suffer from hormonal disorders.
There are many different products for oily skin, but those that contain chemical components, instead of improving the condition of the skin, are likely to make it fatter. Using natural products without chemical components it is possible to be able to make healthier skin beautiful and glowing.
What are the best masks for oily skin cruelty free
Masks cruelty free for oily skin , there are various products that can meet all the women who do not want to use cosmetic ingredients tested on animals. Also, if you also opt for organic facial masks, you can take greater advantage dall'INCI same productand its components.
The best masks for oily skin are: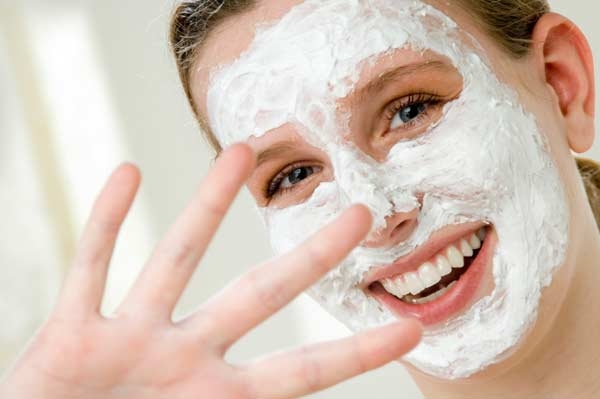 5 in 1 Skin Clear Dr.Organic: this is a natural mask that reduces excess sebum, eliminates shine and makes facial pores less visible. The mask is made with natural ingredients based on tea tree, grapefruit and coal.
Facial Mask Peel Off, The Saponaria: This mask is sold in single-doses ideal for application at a time. The mask is made from Saponaria sebum-regulating and remineralizing. This means you can eliminate the excess sebum in the skin and at the same time nourishes it with essential minerals.
Face Mask Purity, Guerande: The facial mask Purity Guerande, remove the skin from all impurities that accumulate because of the smog, UV rays, the wrong foods, alcohol and smoking. With this mask will remove wastes that accumulate on the face, also is highly re-mineralizing and leaves the skin smooth and radiant.
Purifying Mask Green Clay, Floressance: the mask produced by Floressance eliminates impurities, this product eliminates the toxins present on the body also absorbs the sebum, in this way eliminates the excess fat present on the face. The product contains only natural ingredients such as:montmorrillonite, Tea Tree and Sunflower.
Face mask ayuverdica Neem: The face mask Ayuverdica Neem has been made with a completely natural formula, it has antibacterial and purifying. The mask is able to eliminate toxins, remove germs and bacteria and liberate the clogged pores.