Tea Natura. Line of cosmetics and wellness products Cruelty free
Tea Natura is a brand that offers cosmetics, wellness products and household completely cruelty free but also made through a vision of eco-bio and fair trade. All its products are really interesting because they take care of nature and animals from ingredients, through production to distribution and Packeging.
Surely this is a recommended brand for all who seek cosmetic, produced for the person and for the house that we have as objective whilst preserving th eworld around us, and that also allows work to small farmers in the area, choosing a policy that provides firstly the purchase of products at km 0.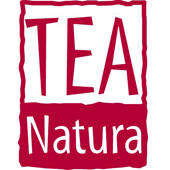 Tea Natura, as revealed in his presentation,choosing carefully all the ingredients, trying to establish a relationship with the organic farms of the territory and part of the market. Fairtrade So also seeking companies that do not have a negative ecological impact on the environment. The raw materials used for its cosmetics and products for the person are all of mineral and vegetable origin, avoiding the use of ingredients that may cause the exploitation and vivisection of animals.
The recipes cosmetics Tea Natura
As we have said all the ingredients are chosen through very high standards that will enable them to realize natural and mineral cosmetics that are positive for both the skin and the environment. All recipes created by Tea Natura are completely original and provide new combinations of products in order to give better results and different from other cosmetics in the trade cruelty free and Eco-Bio. Even during the formulation and production of recipes for cosmetics and products Tea Natura, choose to use machines that do not pollute, cleans them with biodegradable and not harmful disinfectants for the environment and health, and even choose packages that can be disposed of in quickly without polluting.
The main choices of the ingredients of Tea Natura, and what will never use
According to their industrial policy Tea Natura chooses only national or local-sourced raw materials from organic farming. In addition, all the ingredients are surfactants and non-aggressive or impactful. To give a good scent to its cosmetic uses no components or chemical scents but only natural essential oils known for their scent. Of course in addition to set themselves standards on ingredients to use, they also unclear which ones will never use to create its cosmetics these are:
polluting ingredients and non-biodegradable
allergic and irritant raw materials
heavy metals such as chromium, mercury and nickel
GMO ingredients containing
ingredients tested on animals
raw materials from plant species threatened with extinction
derived products, chemicals, petrochemicals or synthetic.
Thanks to companies like this, all lovers of natural products and cruelty free can choose to wear makeup and take care of your body and well-being making while a healthy choice for the world around them.