How to Make a Homemade Shampoo with Cruelty Free and Natural Ingredients
Shampoo is one of the most used products for hair care and beauty. However, many shampoos contain silicones and parabens that actually damage the skin and in the long run make the hair spun and bleached, and several shampoos also contain ingredients and components that are to be used on animals.


If you do not want to use a shampoo rich in silicones and other chemicals, and you want a natural product that nourishes and curls your hair, using only natural ingredients and Cruelty free, we suggest trying to create your own home-made shampoo To nourish and make your hair beautiful and soft.
The ingredients to create a homemade shampoo Cruelty free

To prepare the best home-made shampoo you will need some simple ingredients to use, very fragrant and especially super nutritious for the skin and capillary fibers. To create the natural shampoo you will need:
Castile natural soap, natural and organic: this can be purchased in herbalist or online stores that propose natural products catalog. 
Jojoba oil: this oil nourishes the hair deeply, makes them less dry, heals the tips and prevents the formation of double tips, and can also be excellent as an anti-foam product. 
White wine vinegar or apple vinegar: wine or apple vinegar can make the hair brighter and cleaner, in fact it is perfect for those with slightly fat hair. 
Demineralised water: demineralised water is a solvent that allows to clean the hair more thoroughly than the tap water itself. 
Vanilla essential oil: Vanilla essential oil as well as giving the hair an intense aroma also makes soft, silky hair free from knots.


How to Make Natural Shampoo and Cruelty Free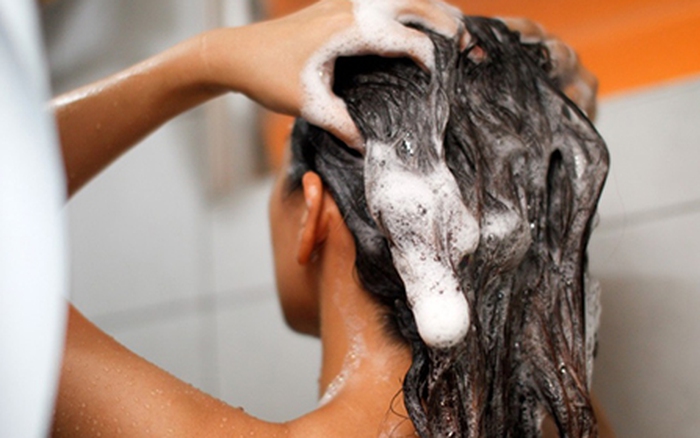 Once you have taken all the ingredients we have just dictated you will have to do more than start joining them in order to create the perfect formula for your homemade shampoo. Take the Castilla Liquid Soap and add vinegar and demineralized water first, mix everything until it has a soft and soft composition. After creating your base for the shampoo, combine Jojoba oil and mix to make it completely absorbed inside, then add the essential vanilla oil to this and complete the mixture.
Once you have prepared the home-made shampoo, pour it directly into a tube or plastic bottle, and store it at room temperature leaving it in a dark, dry place.
When you are going to use it you should do at least two or three shampoo if you have long hair, this natural shampoo does not burn your eyes and visibly improves the hair state.
You can combine the use of natural shampoo with a natural regenerating mask for your hair, in this way you will have strong hair and nutrition.