Treat your feet with vegan and natural remedies
Feet are often one of the most neglected areas of the body, especially during the winter. The foot care is essential, however, to avoid pain, dryness, discomfort and itching. The narrow and closed shoes can cause foot problems, but how to treat them and make the foot baths and use the right creams and specifications to be able to make the soft feet and avoid pain and discomfort.
The foot bath with baking soda is great for relieving the foot. The swelling in the lower limbs is a common problem for many women.
Foot bath: to eliminate puffiness and make the skin soft
The foot bath is an essential practice in order to reduce the swelling of the feet and make the skin soft. The foot bath with baking soda and mint oil, and the best way to be able to have the most fragrant feet, soft and free from swelling.
To make a foot bath really need a few ingredients such as baking soda, essential oil to the mind, and hot water and salt.
By adding these ingredients in water into the tray, you'll just have to put your feet in the basin, and after that, let them soak for about half an hour.
After being kept soaking, dry your feet carefully with a pumice stone and a size calluses, proceed to eliminate dead zones and excess dry skin. This way your feet will not only softer but also less swollen, and will hurt less when you bring your shoes.
Treat your feet vegan and natural remedies
For treating your feet you can choose to create a homemade cream that will allow you to soften the skin, and to make these more rested and less painful. An ideal foot cream can be made: shea butter, coconut milk, oil of sweet almonds and sugar. This sweet cream is ideal for treating dry feet and remove the excess skin. For example if you use it after the foot bath and then rinse your feet in cold water after the cream and rubbed her for a few minutes on the skin.
Treat your feet and nourish it with vegan cream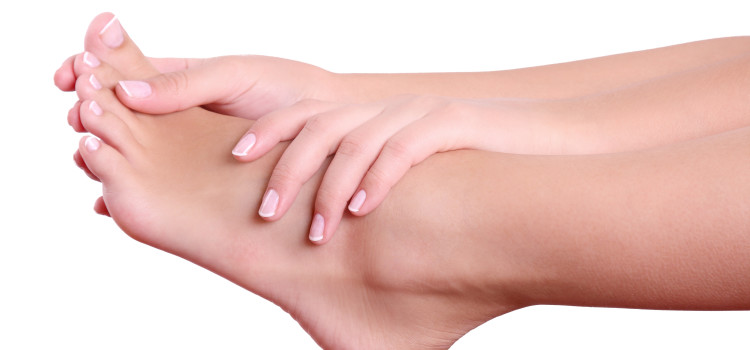 Surely, after a natural scrub and a foot bath you need a cream that will nourish them thoroughly and well able to eliminate the problems of swelling and pain. An ideal cream to use even every day after showering is the Breath moisturizing and regenerating.
This totally vegan cream, allows to regenerate the skin that is "broken" because of calluses and dry. The cream regenerative feet of breath is made from shea butter, a natural ingredient that allows you to moisturize your skin thoroughly. At Shea butter is added lime instead is ideal for combating dryness of the skin of the feet and remove dead skin cells that accumulate. This cream should be applied at least once a day, to be able to make your feet less prone to pain and swelling.