Veggie World: the fair for a vegan lifestyle; The event in Lisbon!
Veggie World is a fair that is touring the world and Europe. This year there have been several stages like in London, Paris, Barcelona etc … Today we want to talk to you about the Veggie World event that will take place in Lisbon on November 17 and 18, 2018.
On Saturdays, the opening hours are from 12 to 20, while on Sundays the hours are from 10 to 18. To access the Veggie World in Lisbon the price is 6 euros if you buy online, instead of the ticket is purchased onsite then the price is 8 euros. At the ticket office, the ticket is free for children up to 14 years, while it is reduced to 6 euros for students, the disabled, the elderly and students.
Veggie World what is organizing the event?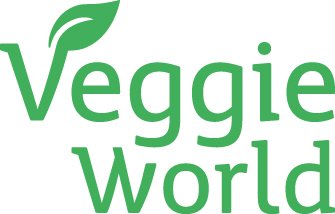 Veggie World is organized in order to create fairs all over the world that can bring all those who follow a vegan lifestyle to know the new products, not only this gives everyone the opportunity to experience a unique event with all the people who they share this philosophy.
Veggie World gives the opportunity to all those who attend this fair to gain something in terms of knowledge, but also to better follow this lifestyle that is based on love for animals, for people and respect for the environment. and the right exploitation of what nature offers.
Being vegan is not synonymous with renunciation, but allows you to get something more out of your life. Veggie World just puts a platform that manages to inspire people and above all, you can understand how to enjoy a completely natural life.
During this event then you can discover all aspects of a vegan life, so we start with food, clothing, household products, and the environment, but also all cosmetic products, cruelty free and beauty.
Veggie Word in Lisbon is getting ready to open its doors in November 2018, Portugal and Lisbon are very convivial places and offer a lot to those who want to live a vegan life. In fact, in the city, there are several restaurants, shops and cafes that have opened their doors to the vegan world.
The event will present over 60 exhibitors and around 3500 visitors. The Pàtio de Galé will be open to everyone for the weekend. Visitors can therefore not only discover many new products, attend seminars and have fun at the event but at the same time will also be able to discover one of the most beautiful and famous places in the heart of Lisbon.