Sana in Bologna: the event on the BIO world reaches the 30th edition
Sana reaches its thirtieth edition and confirms itself as a reference point both for the biological and natural field. Sana this year will be held in September 2018 from Friday 7th to Monday 10th.

Sana is the International Exhibition of organic and natural and is set up as one of the leading leading trade fairs in Italy. Inside this fair you can find countless pavilions dedicated to organic and natural products.
By participating in Sana it is possible to find out both for the operators in the sector and for the fans, countless novelties of the ideal market in the bio and natural sector.
The event is organized into three main macro areas: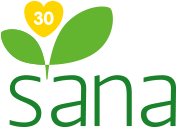 Organic food
Natural and organic body care
Green products for leisure, home and sustainable life
Sana's exhibitions in Bologna

SANA is one of the most important showcases in the Italian world of organic and environmental sustainability. Throughout the fair it will be possible to find a series of products dedicated to organic food and BIO certificates. In the beauty field it is possible to find different pavilions for organic and natural body care, on organic cosmetics based on organic ingredients. Finally, you will find many ecofriendly solutions for all aspects of daily life.
In 2018 this exhibition will see an expanded and renewed layout and style. This reflects the growth and interest of the public in the sector. In this fair, all the public and the market will find seven pavilions: four dedicated to BIO, 2 for body care, and one for Green Lifestyle.
Inside the fair you can also participate in the Vegan Fest 2018, this will be a guest at SANA with workshops, events and many initiatives all based on the world of Vegan food.
The sector dedicated to Bio and Vegan Cosmetics

During the event Sana in Bologna it will be possible to find different areas to host the biggest companies in the world. Precisely for this reason the event is open mainly to professionals in the sector who deal with wellness and cosmetics Bio and Vegan.
During this event you will find: organic and completely natural cosmetics, products and services for beauty care and body care. Food supplements, and products for beauty, wellness and green health.
In addition to cosmetic products it will also be possible to find products for natural treatments, officinal plants, diet products, natural food supplements, personal care products and tools.
Moreover, given the organization of the Vegan Fest, it will also be possible to find various stands dedicated to vegan cosmetics as well as organic.
Surely this event is among the main in Italy for all those who want to follow a life of organic and natural 360 degrees.